"Around The World in 250 Coworking Spaces" – London Book Launch
Join the London book launch of "Around The World in 250 Coworking Spaces" – a coffee table book on coworking, community and design!
About this event
Londoners, save the date, it is time to celebrate!
After 2 years of hard work, "Around The World in 250 Coworking Spaces" the coffee table book celebrating coworking around the world is finally out and on June 20th, we invite you to come together, discover the project and celebrate the occasion!
What's planned?
06:30 PM: Welcome at x+why!
06:45 – 06:55 PM: What is x+why's mission?
07:00 – 07:15 PM: The story behind "Around The World in 250 Coworking Spaces": how did the book come to life and how did we self-publish it?
07:15 – 07:30 PM: Meet the London coworking spaces featured in the book
07:30 – 07:45 PM: Celebrating the companies who helped us make it happen: SALTO and Kinnarps
07:45 – 10:00 PM: Networking + Tours of x+why
Don't be shy, get your free ticket, and let's cheer and travel the world of coworking spaces together !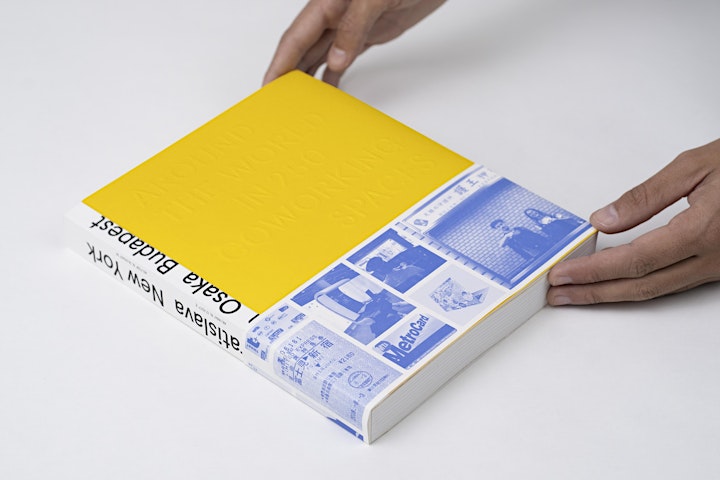 Thank you to SALTO and x+why for partnering with us in making this event happen!
About SALTO
SALTO Systems develops and manufactures advanced and reliable wireless electronic locking and access control smart solutions that provide a smoother, more comfortable, and secure daily life for the people using our systems. All our solutions integrate with property and community facilitation management platforms.
#thepowerofconnection
About x+why
x+why is a B Corp certified workspace provider on a mission: to change the way the world works, for good. Through innovative, disruptive, and award-winning flexible locations, liked-minded businesses are united, inspired through their community, and able to collaborate and amplify their great work to the wider business world.